Thailand New Condominium Act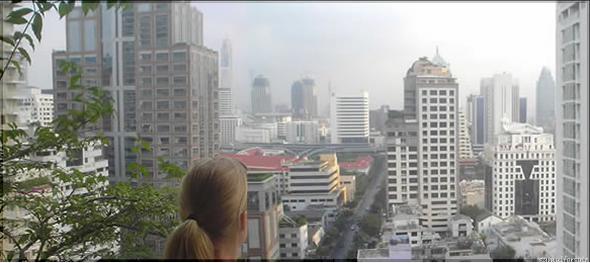 Condo Act to protect consumers. Aims to weed out shady developers
Source: Bangkokpost May 17 2008
KANANA KATHARANGSIPORN
The amended Condominium Act will improve the overall condo market and screen out non-professional developers that take advantage of buyers, says Opas Sripayak, managing director of the condo developer L.P.N. Development Plc. ''The amendments will benefit condominium buyers as most of them will focus on consumer protection. Condominium developers should pay more attention to what the sellers promise,'' he said yesterday.
He said a regulation in the amendment requiring developers to pay common area expenses for unsold units after unit transfers would put a greater burden on irresponsible developers who earlier tried to avoid this payment.
''L.P.N. will have no impact from the amendments as what we've done already will comply with them,'' said Mr Opas. ''This is the same for many listed and professional developers in the industry.''The Land Department will hold a public hearing about the amended Condominium Act next Friday before it becomes effective on July 4.
''After we talked with some developers about the amendments, what most of them were concerned about were odds and ends, not big issues,'' said Surasith Sahasthamrangsee, director of the department's Real Estate Promotion Office. The department was waiting for consideration from the Consumer Protection Board on condominium pre-purchase and purchase and sales contracts before submitting details to the Interior Ministry next week. The department hopes the board will help tighten loopholes in the agreements as it earlier received thousands of complaints related to unfair agreements.
''It [the contract] will be a standard for all condominium projects to use,'' said Mr Surasith.
The amended Condo Act would require developers to keep all copies and versions of sale brochures or pictures advertised or sales letters publicised in any way at the juristic person office of the condominium for future reference, he added. ''Advertisements are part of a purchasing and selling contract. If there are many versions, all must be kept,'' he said.
This requirement aims to focus on the common area that developers promise to customers, not on selling prices or promotions. In the past, some developers changed the common area for other uses, taking advantage of unit owners.

''The amendments, responding to many problems, aim to protect consumers. Formerly, the act had no provisions for punishment as it left the private sector to manage and solve the problems by itself.''
Mr Opas said L.P.N. planned to launch three low-priced CondoTown projects in the Rama II, Rangsit and Pak Nam in Samrong areas with at least 2,000 units each. Spending for these three plots would be around 200-300 million baht each. ''CondoTown will focus on a large community where a discount store is situated,'' he said. The location has more than 100 apartment buildings where tenants pay rent of 3,000 to 4,000 baht a month.
During the first four months of this year, L.P.N. had pre-sales of 2.8 billion baht and it aims to achieve 11 billion baht by the end of the year. In the first quarter, it realised 1.2 billion baht and missed a target of two billion baht as government tax incentives took effect in late March and many buyers delayed purchases. However, the firm would realise tax benefits representing 4% of total revenue. It expected to realise 7.8 billion baht of revenue in 2008, said Mr Opas.
Next month the company will launch the first phase of Lumpini Place Ratchada-Rama IX on a 15-rai site near the MCOT Junction with unit prices of 1.3 million baht. It will have a total of 2,000 units.
''A rise in steel prices caused higher unit prices of 2-5% so [prices of] units in the existing projects will be revised up,'' Mr Opas said.
LPN shares closed yesterday on the Stock Exchange of Thailand at 7.30 baht, up 10 satang, in trade worth 209.9 million baht.
Related: